Unacceptable Content:
Uploading unacceptable files for print will
result in the automatic cancelation of your order. Unacceptable files include:
Images without copyright permissions of the file owner.
Explicit content. This includes but is not limited to vulgar, sexually explicit, threatening, harassing, or hateful content.
Low Resolution:
We recommend 300 DPI (dots per square inch) for all print files. If the DPI is less than 300, our Designer will trigger a warning upon upload (screenshot below).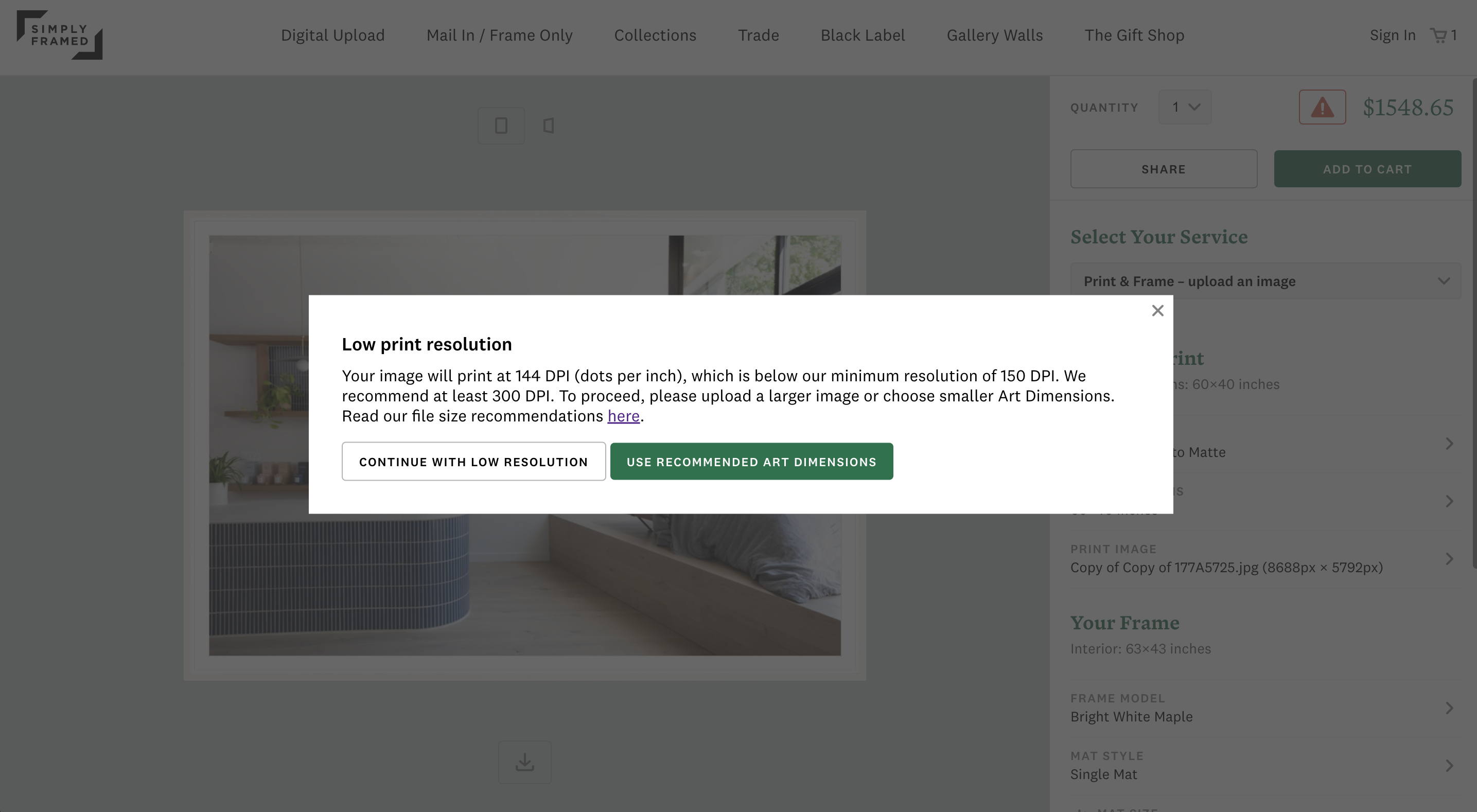 If you choose to proceed with checkout, by clicking on the "continue with low resolution" button, you are accepting the quality of the file as-is and your order will not be eligible for a replacement or refund.
For additional information on what files are best for printing, read here.