Check out Shopify's Help Center article, here.
Step 1: Create a separate product for each artwork or print file
Log in to Shopify Store, select "Products" on the left-hand rail, then "All products" and click "Add Product" in the top right-hand corner.
See example below:
Step 2: Add options such as image size, frame moulding, and mat style. These options will be used to create product variants.
If integrating with the Simply Framed Pro App, you will need to create a Favorite for each product variant.
See example below:
Step 3: Add product photos to each product variant.
PSD files per moulding are available for use here.
See example below: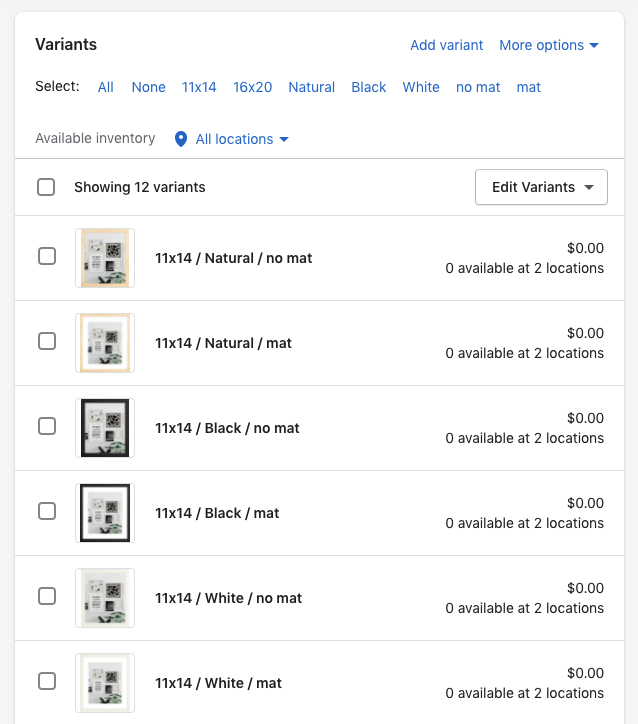 Step 4: Make sure products are set to "Active" (see example below)