Why add a spacer?
Adding a spacer to your frame will ensure that the artwork will not touch the acrylic directly–this helps to preserve the artwork over long periods of time. Spacers are added to a Floated mat style and are optional with the No Mat mat style. The spacer is secured to the inner wall of the frame between the acrylic and artwork.
Spacers are compatible with the following collections: Gallery Classic, Gallery Mid, Gallery Deep, and Simply Framed Black Label
What are my spacer options?
Acrylic Spacer
This ¼" spacer is made from acrylic and is either clear or black in color based on your frame selection.

Recommended for: No Mat mat styles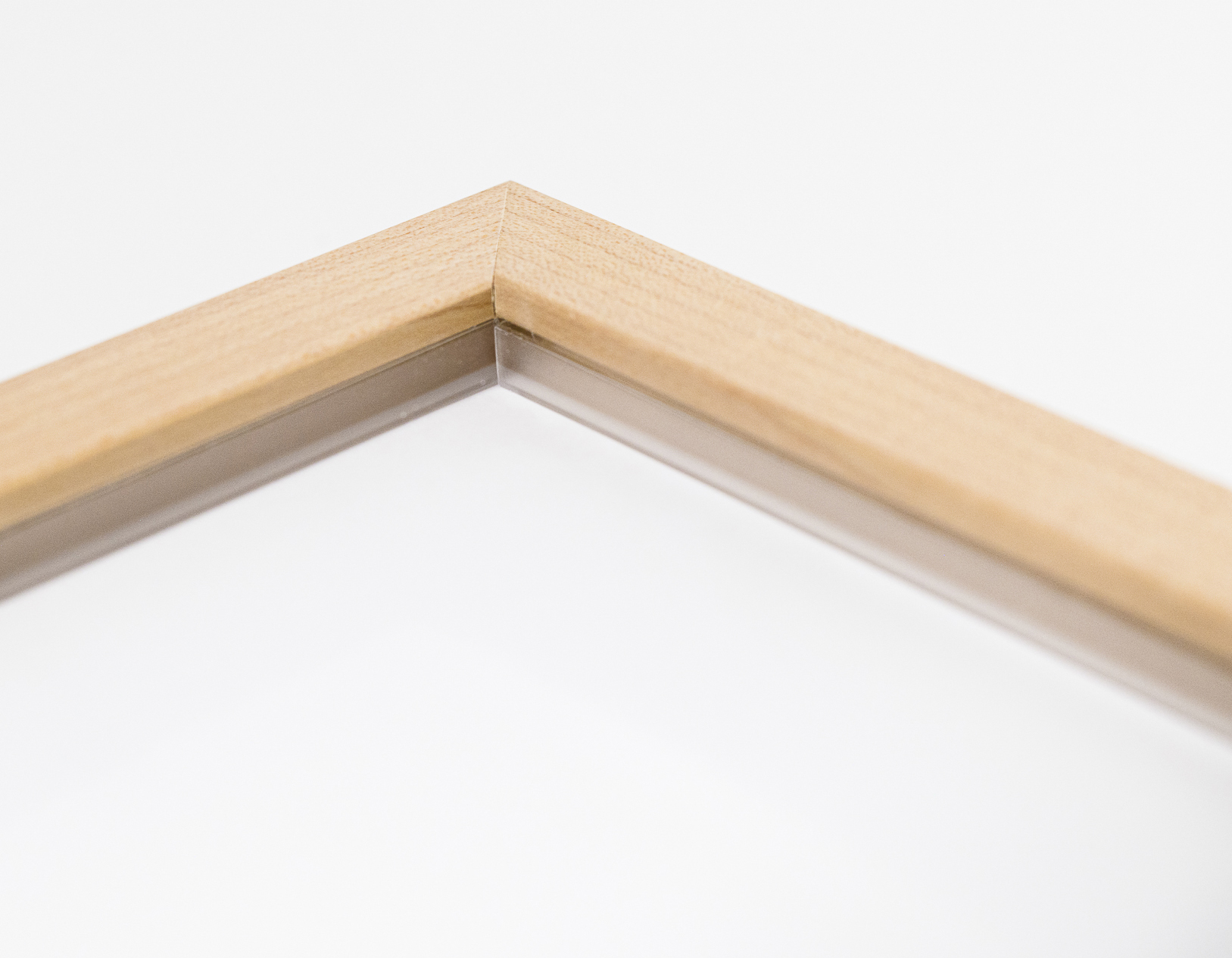 Shadowbox Spacer
The size of this mat board and foam spacer depends on the frame depth.

The spacer color will match your mat board selection.

For a No Mat mat style, our team will select a mat board color that works best with the selected frame moulding.

Recommended for: Floated mat styles or raised artwork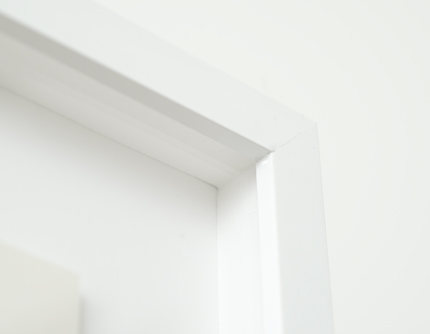 Matching Wood Spacer
Added to frames with Floated or No Mat mat styles in our Simply Framed Black Label collection.

The spacer will match the hardwood of the selected frame model and finish.

Recommended for: No Mat mat styles in our Simply Framed Black Label collection