What mat colors do you offer?
We offer white and black mats. These neutral hues draw your attention straight to the work of art rather than adding visual distraction.
White Mats
Framer's Choice (exclusive to Mail-in Art orders) –Our team of expert framers will select the best mat shade to compliment your artwork and frame choice.

Paper White–Standard white. Pairs best with the Gallery White moulding or artwork with softer tones.

Bright White–Brightest white with cool grey tones. Pairs best with glossy photo papers. Not recommended for artwork with a lot of white space or with white frame mouldings.
Black Mats
Black–This is our only non-white shade with a black surface and white core that is visible with single, double, or island cut mats. Recommended for isolating the image from the frame.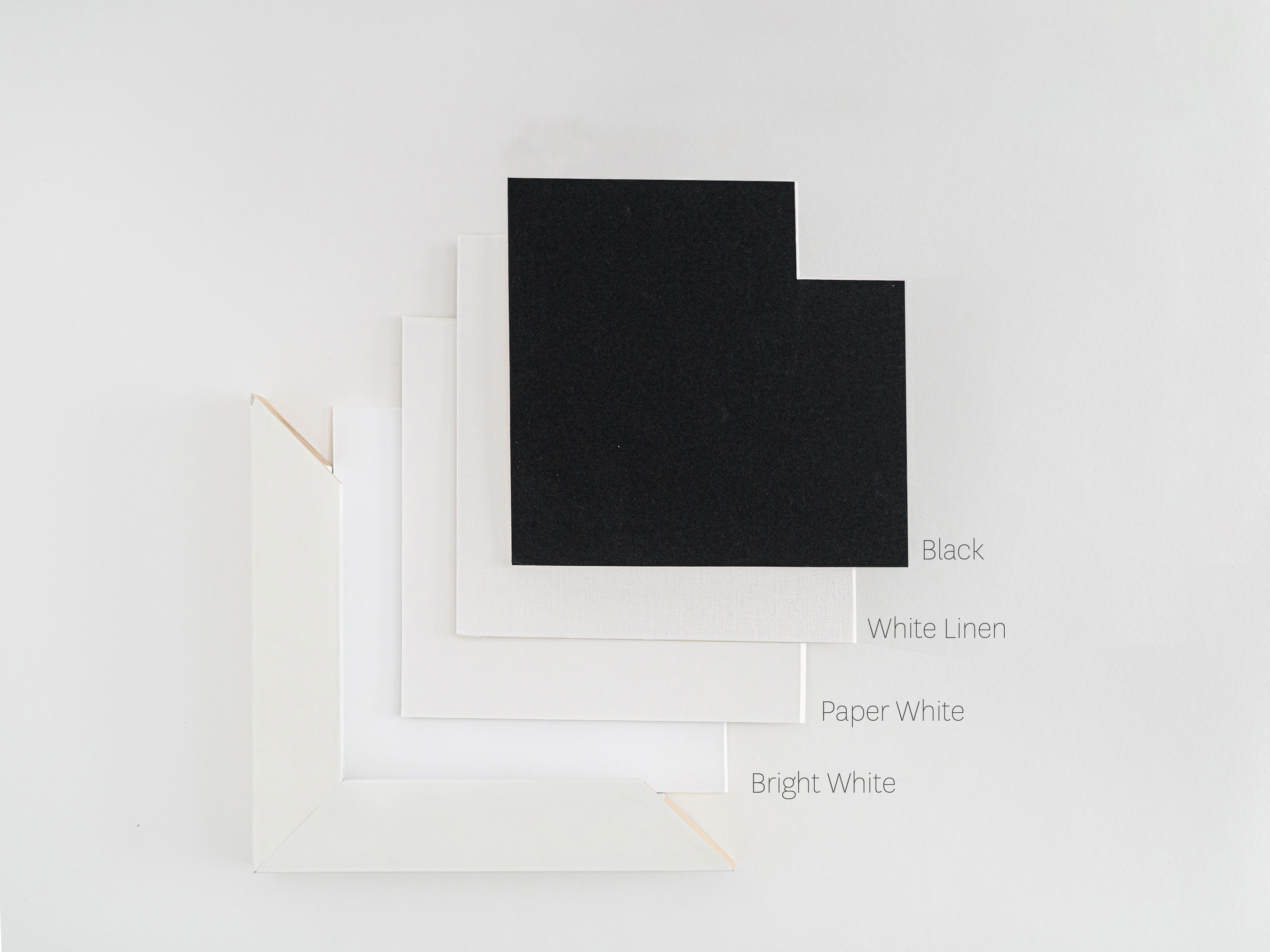 Order mat material samples here!