When you're done customizing your frame or print in the Designer, save it as a Favorite so you can go back to it at any time.
Step 1: Click Favorite
Click on the "Favorite" button next to the "Add to Cart" button (screenshot below). Please note, you must be signed in to your SF account to save a Favorite.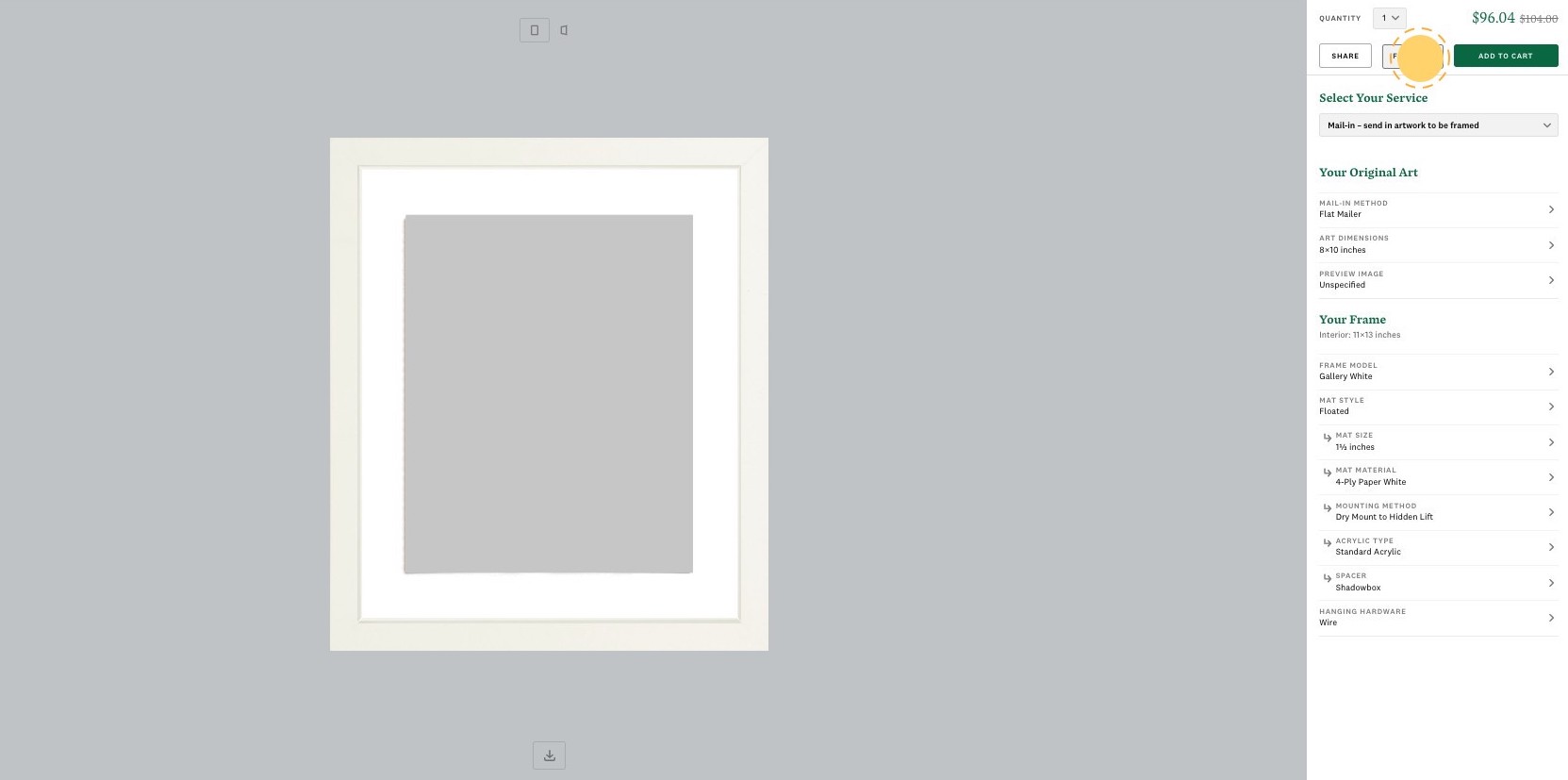 Step 2: Name your Favorites
Give your Favorite a custom name. We recommend using a naming convention that includes the moulding, the size, and the service, e.g, Gallery White 16x20 Mail-In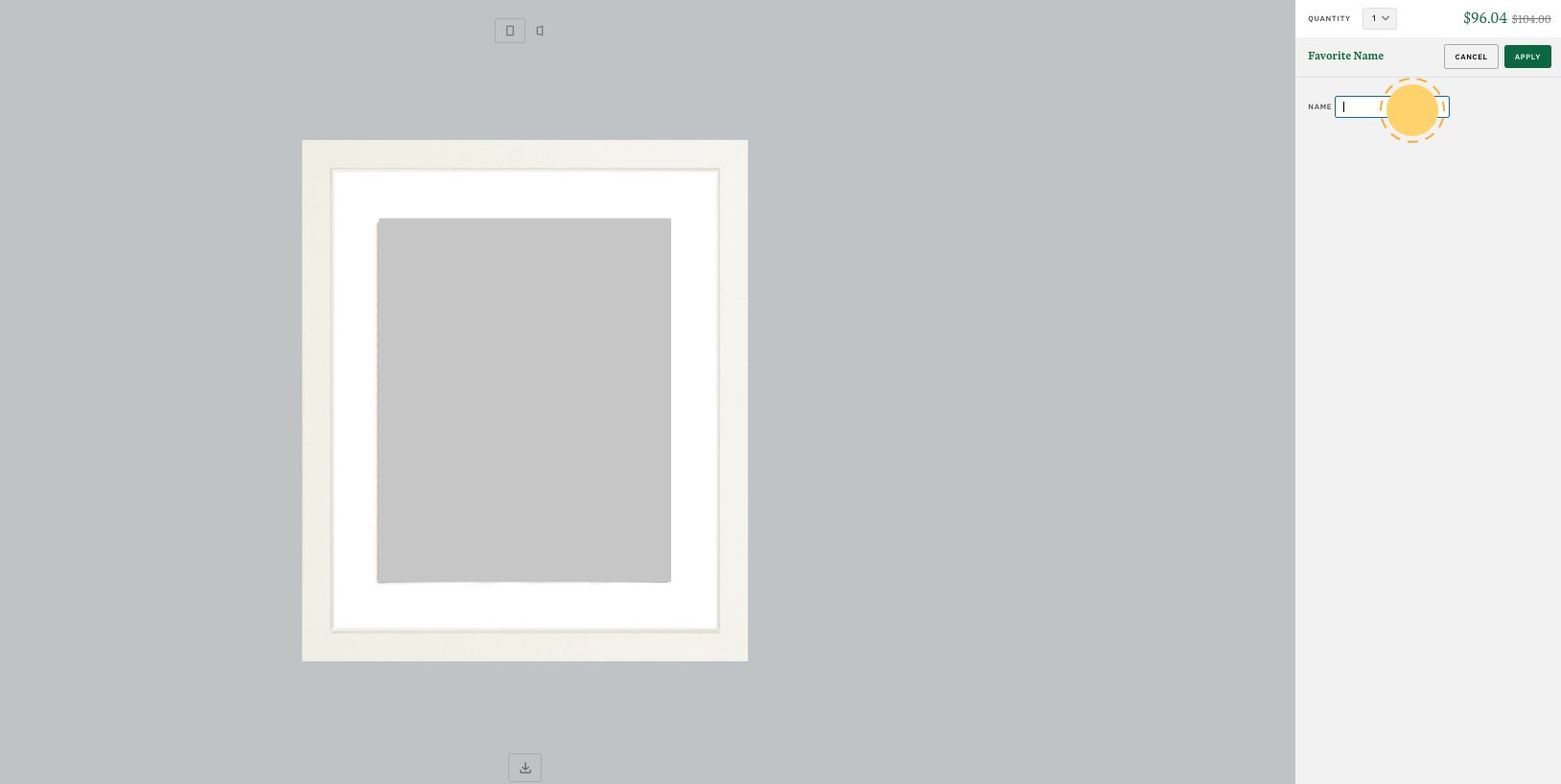 Step 3: Apply the name
Click Apply and wait to see the green confirmation banner.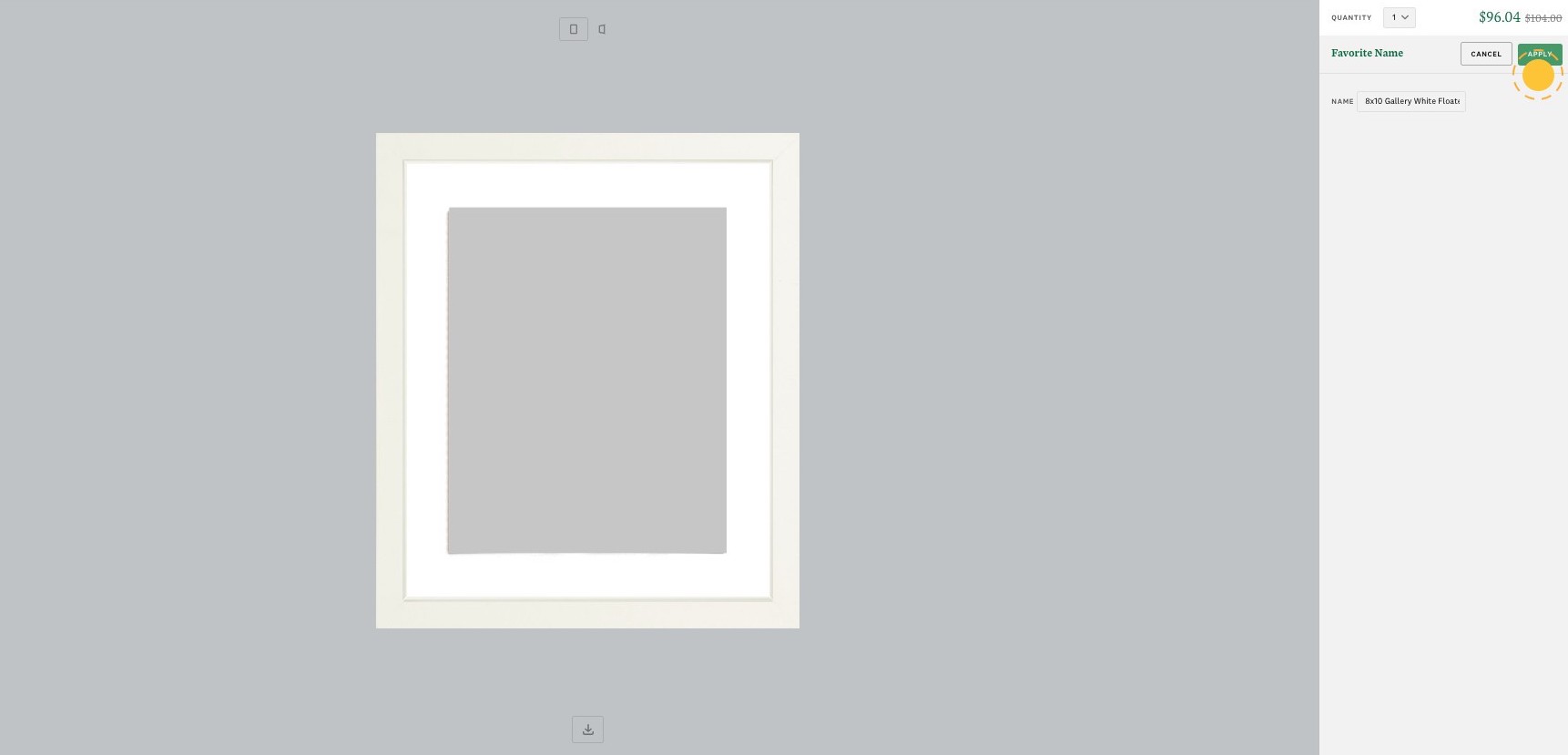 You're all set!