If you're concerned about the quality of your print file we recommend checking that the resolution of your file is 300 dpi (dots per inch) and previewing the file at the desired print size on your screen. If you are still unsure about the file quality, consult a digital designer or order a Print Only first to review the final product in person.
What should my file resolution be?
When uploading a file for print, we recommend that the resolution is at least 300 dpi (dots per inch) at the selected print size for a high-quality result.
Is my file high resolution at any print size?
No. When the print size is increased, the image resolution will decrease. We recommend calculating the print size of your file at 300 dpi to determine your maximum print size.
How can I calculate my resolution, dpi?
There are several ways to determine file resolution. We've included two below.
Simply Framed Frame Designer: First, upload your file to our Designer using a print service. The page will list the pixel size for the width and height next to the file name. To determine the print size at 300 dpi, divide the width and height by 300 and round down to the nearest 1/8".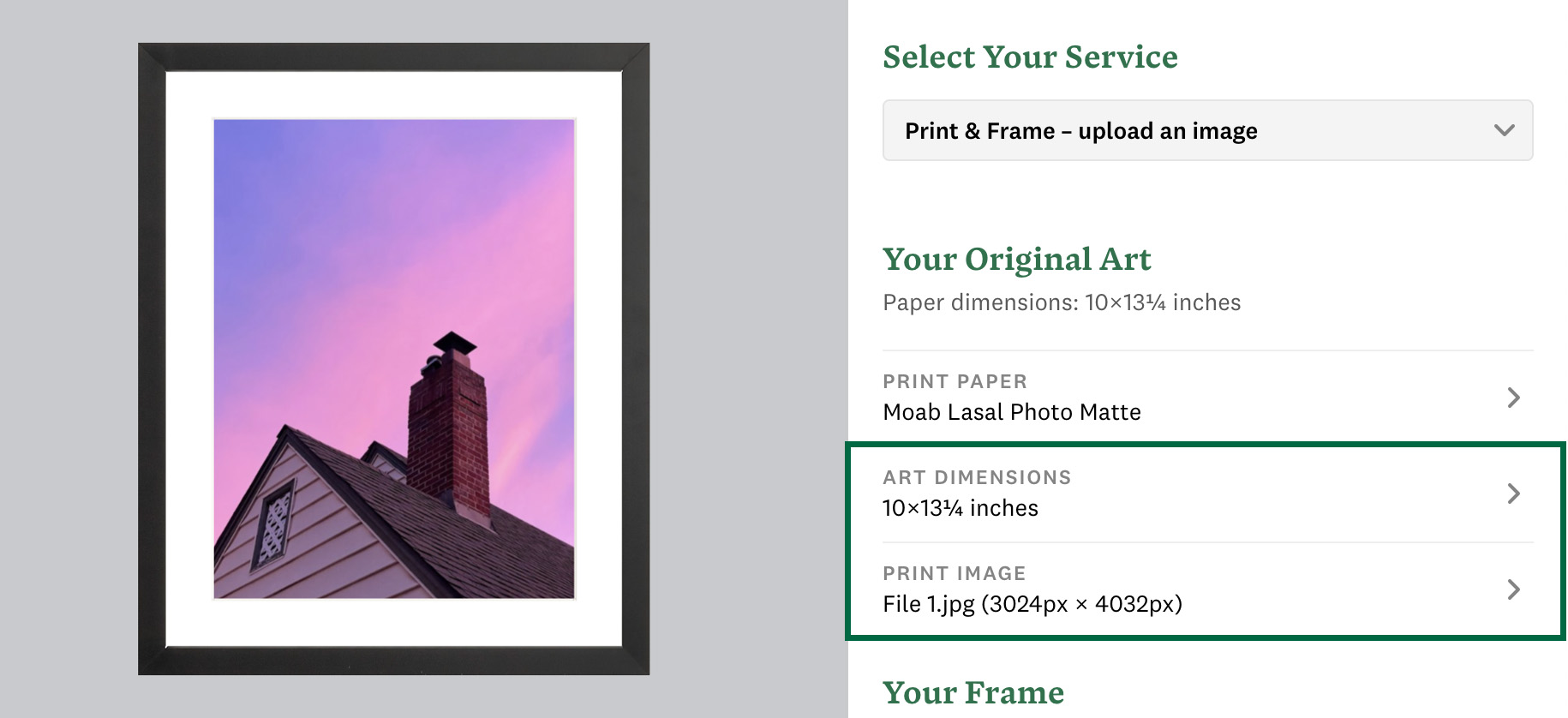 Reference the file info: First, find the image file info on your computer. Then locate the file size, listed in pixels. Next, divide each set of numbers by 300, and you'll have your print size at 300 dpi (example below).

File size: 3024px × 4032px

Resolution math: 3024/300, 4032/300 = 10.08 x 13.44

Recommend prints size: 10.08x13.44" at 300 dpi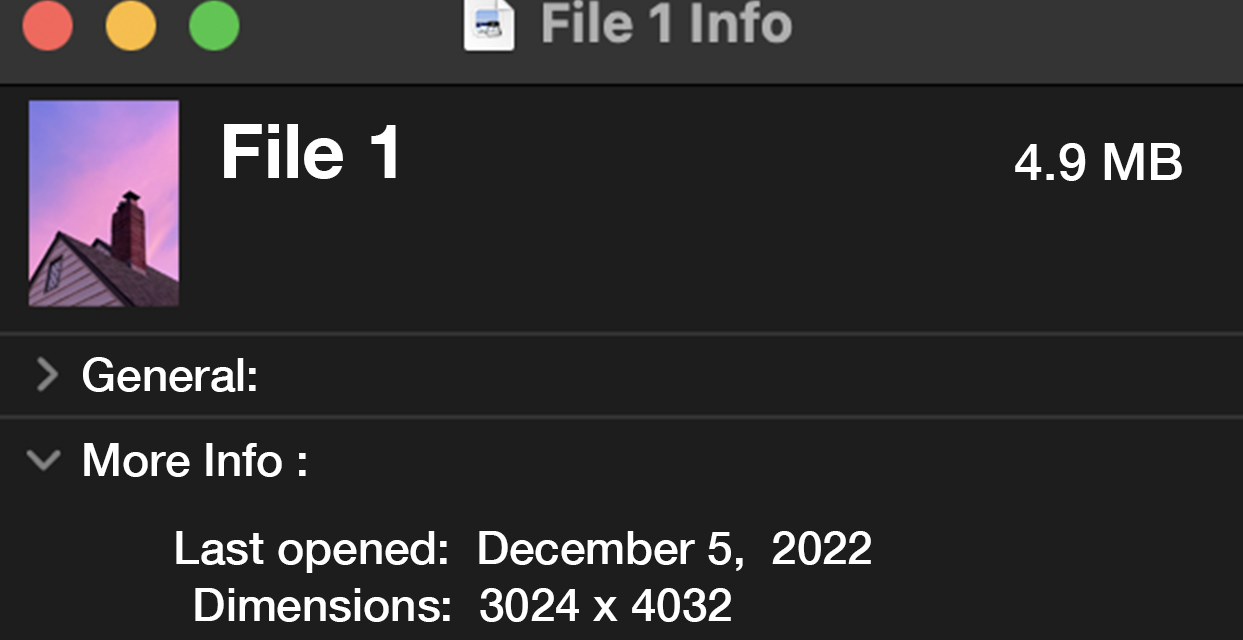 How will I know if my image goes below 300 dpi?
We recommend 300 DPI (dots per square inch) for all print files. If the DPI is less than 300, our Designer will trigger a warning upon upload (screenshot below).