Please note, shipping is not included in your wholesale discount.
We offer a flat-rate prices based on the interior size of your frame, via FedEx Ground. Pricing tiers below: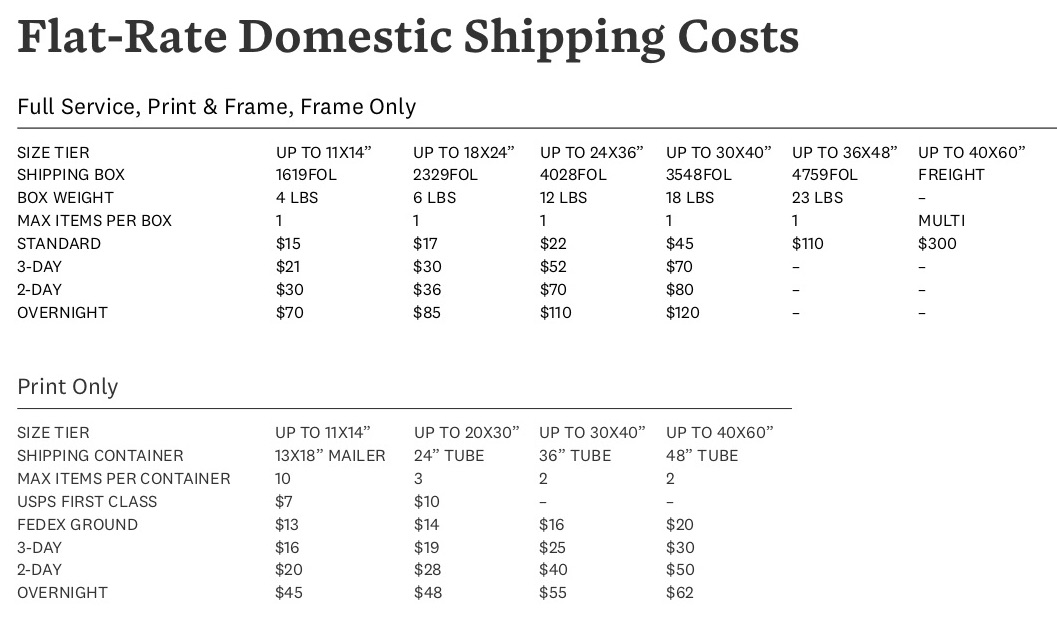 All items are shipped with materials to hang and instructions. No billing information or packing slip is included in the box.
The shipping rates above will go into affect starting 6/01/2021.