We offer a flat-rate prices based on the interior size of your frame, via FedEx Ground. Pricing tiers below: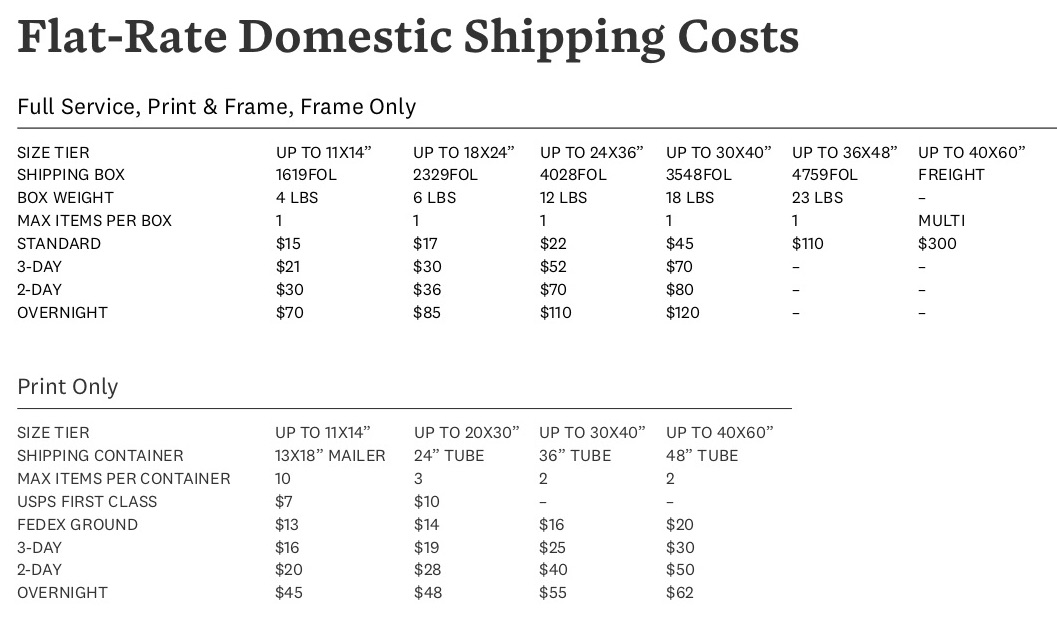 All items are shipped with materials and instructions necessary to hang.
No billing information or packing slip is included in the box. All frames ship individually to minimize the possibility of shipping damage.
Shipping Hawaii and Alaska is considered an international shipment and falls under those guidelines.