Adding a spacer to your frame will ensure that the artwork will no touch the acrylic directly–this helps to preserve the artwork. Please note, spacers are required for any floating mat style and are only available with wooden frames (not available for metal frames). Spacers are available in two types: acrylic and shadowbox.
Acrylic Spacer
This ¼" spacer is made from acrylic and is either clear or black in color based on your frame selection. This type of spacer will be visible between the acrylic and the inside edge of the frame.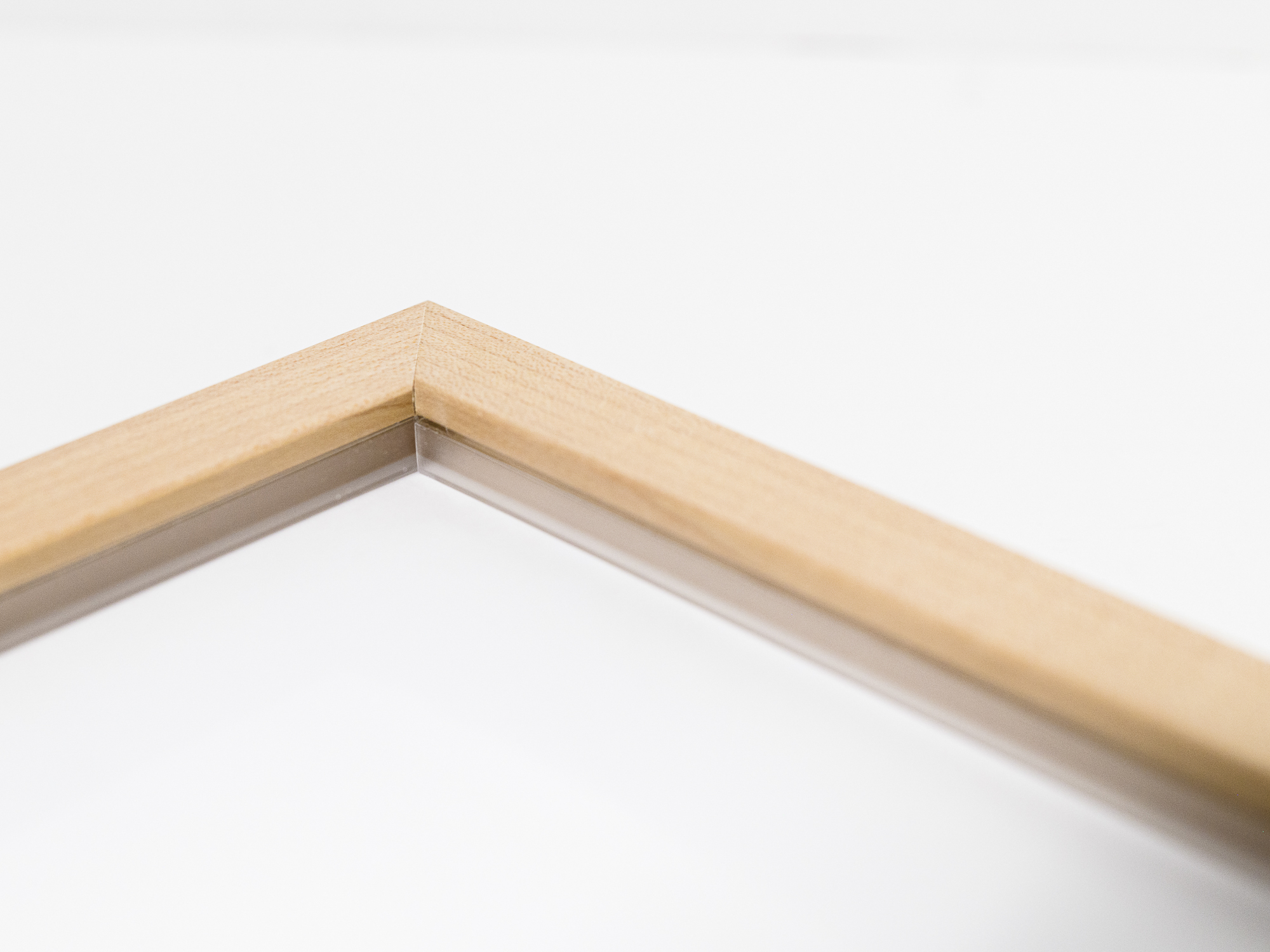 Shadowbox Spacer
This spacer is made of mat board and foam. The size of the spacer varies based on the size of the frame. It is applied to the inner wall of the frame between the acrylic and artwork. For floated artworks, the shadowbox spacer will match the color of the mat board. For artworks framed to the edge (no mat), our team will select a mat board color that works best with the selected frame moulding. This is the more common option and is recommended for deeper frames and artworks with depth.